Yard Sales, Garage Sales, Rummage Sales & Flea Markets
Check out the Battlefords' upcoming garage sales from the comfort of your home! Each week, photos of the yard sale billboard, located near Territorial Place Mall, will be displayed on battlefords.com, providing you with details about the latest garage sales in your community.
Instructions:
Click on a section of the billboard picture below to see a close-up of that section.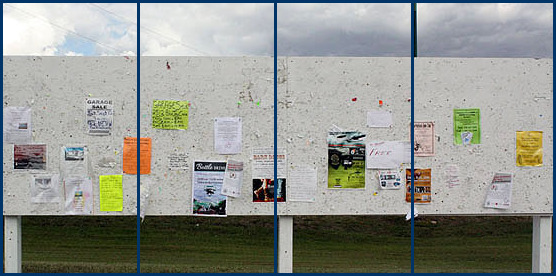 Yard sale billboard located near the Territorial Place Mall